Good morning all,
I logged on to the mytobago site this morning and happened to notice an advert featured in the 'sponsor adverts' on the left hand side of the home page about the Tropikist Hotel, Crown Point.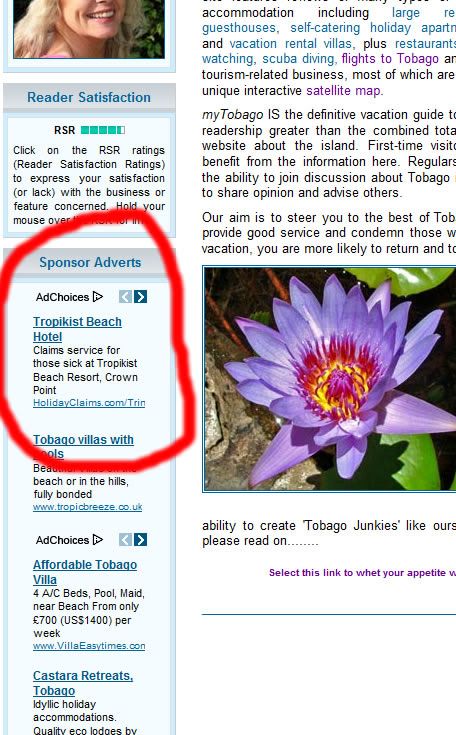 The link on the advert leads here:
http://www.holidayclaims.com/Our_Curren ... fAodMmM0QA
Is this a scam......?
Regards.